Three times made Laurent Mercier drumtracks in his own studio for three different performers in a project, done by Mutaze Foundation.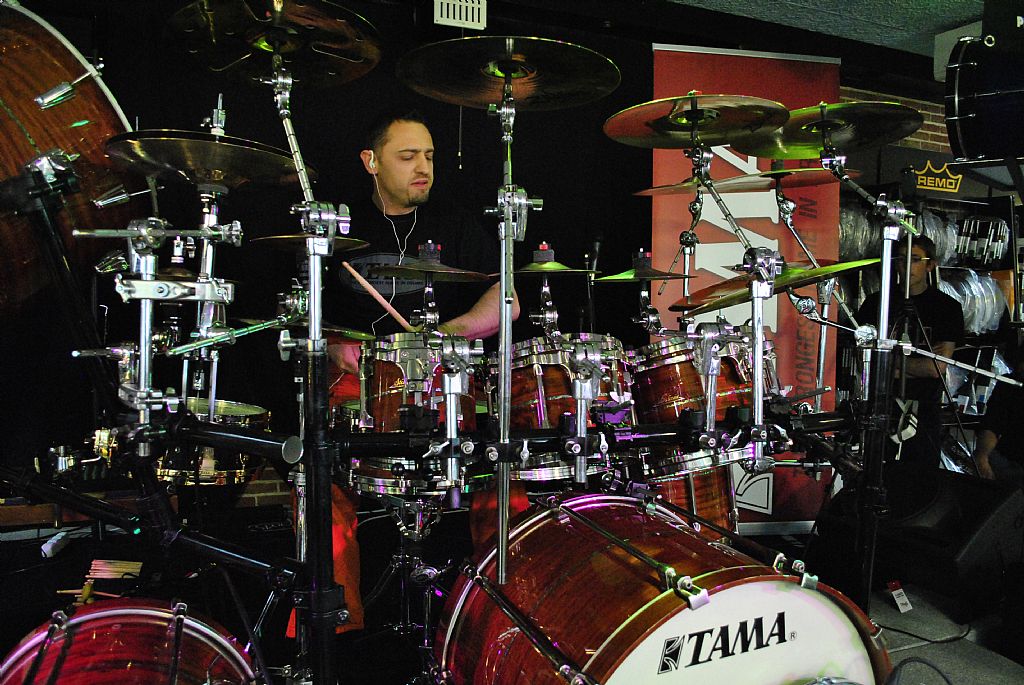 Laurent Mercier uses Soundcraft console and CUBASE Pro 10.5 to record his separated tracks in order to send them to the Studio from MUTAZE RECORDINGS. He played for MUTAZE Foundation on tracks from Mariona Smets, Eugenie Monaco and Hans van der Maas.
Laurent Mercier has a first Prize in percussion at the Brussels Royal Conservatory.
A very complete and all-around drummer, he had the opportunity to play with many pop artists (a.o. French singer William SHELLER).
He is also active in the recordings studios and as a jazz and fusion drummer.
He played with many top-artists and if you are interested to have his energetic drums on your album don't hesitate to contact him!
He played on the album LOULOU with Alain van Zeveren and Dirk Vander Linden